REAL RESULTS IN LIFE
ABILITY MAGAZINE • ISSUE 401
Those who have done the
Purification Program
describe their resurgence of energy and outlook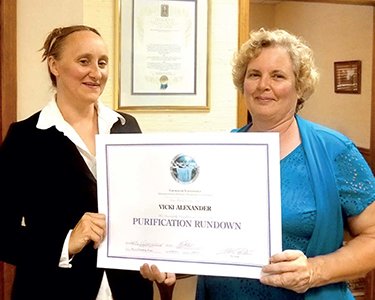 I have much more energy as a result of doing the Purification Program.
When I'm doing things and interacting with people, I feel better and happier than I used to. This is especially beneficial in my work as a team leader for my software testing company. I feel more engaged when talking with people. My interest and energy for walking and exercising has increased, and this is easier for me now. From a spiritual viewpoint, the Purification Program cleared up some long-standing issues I thought were problems with my body. The most prominent thing that happened was that I changed in my attitude toward getting better. I know I can improve my health myself. I am now in control over things with my body which I have wanted to address for a long time. The problems were derived from some past drug or toxin that is now gone and no longer able to affect me. Now, my body is changing and healing itself.
—Vicki A, Software Tester
I feel very clean and comfortable,
whereas prior to the Purification Program I frequently had minor aches or discomforts and I often had trouble getting a full night's sleep. I have no more wandering aches, and for the last several days, I've had good, long sleeps and woken up feeling well rested instead of foggy in the morning. Overall, I have more energy.
—Chris B
I am energetic and happy!
Before, I felt like I lost myself and really didn't have a purpose in life. I was unhappy and had no motivation or inspiration that I could come out of this stage of my life. I would sleep eight hours a day, but still feel sluggish, tired and lazy. The Purification Program changed all this. I now am motivated, aware and alert!
—Akilah M
I had no idea of the effects
the drugs in my body were having on me. Since doing the Purification Program, I feel like a new person.
—Grace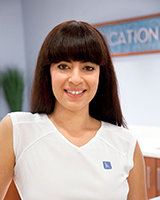 Toxins I didn't know I had were coming out of my body
during the Purification Program. I even had makeup come out of my skin. I was also surprised at how much radiation I'd been exposed to and which then discharged during the program. Negative emotions which came from toxins in my body disappeared for good during the program. There was also alcohol in my system that had been affecting me on a day-to-day basis and which now isn't there anymore. The service I received throughout the program was incredible. I feel now that my future is extremely bright, and I am very excited about it.
—Alicia K, Actress